JUMP TO : Things to do | Where to Stay | Books to Read | What to Pack
Namibia is an awesome country for first time Africa travellers, amazing wildlife and scenery, but still many European style shops, services and luxuries. The vast distances, limited public transport and expensive accommodation makes it a difficult country for backpackers to travel on a budget.
This beautiful country possesses some of the world's most spectacular desert ecosystems, vast plains, rugged mountains and savannahs teeming with a large variety of African game. Backpacking Namibia is definitely more of a challenge than South East Asia, but not impossible!
Why go to Namibia?
Namibia is all about amazing nature. Explore the world's most spectacular desert, experience the flooded plains of the Caprivi Strip and see the unreal wildlife walking in the savannah. We travelled this awesome country for 2 months to write the ultimate Namibia Road Trip Itinerary
Table of Contents
Top Things to Do in Namibia
What to Pack for Backpacking Namibia
Backpacker Accommodation in Namibia
Namibia Travel Tips
Namibia Travel Guide to Getting Around
Top Things to Do in Namibia
1. The Fish River Canyon is the second biggest canyon in the world and number one in Africa. Seeing it from the viewpoint is breathtaking, but to really experience it you must hike it! Sleeping under the stars hiking through the canyon for 5 days is amazing!
2. Sossusvlei, the red dunes is probably the most spectacular and famous place in Namibia, see the sunrise from Dune 45, cross The Deadvlei and climb Big Daddy. It's one of the best places to stay in Namibia and no trip to the country is complete without experiencing the incredible dunes.
3. Walvisbay, see the sunset from Dune 7, the highest dune in the Namib and don't miss the massive flamingo colony feeding close to the beach.
4. Skeleton Coast, spot many shipwrecks driving up this amazing coast. Walk in a colony of more than 20 000 seals, it is awesome but does not smell too awesome.
5. Etosha National Park may be the greatest park in Namibia, lions, elephants, black rhinos and giraffes gather at waterholes.
6. The Caprivi, float down the Zambezi River on a local mokoro close to hippos and crocodiles.
7. Epupa Waterfalls, camp right on the edge of these amazing waterfalls surrounded by massive baobab trees.
What to Pack for Backpacking Namibia
On every adventure, there are six things I never go traveling without:
1. Security Belt with Hidden Pocket: I never hit the road without my security belt. This is a regular looking belt with a concealed pocket on the inside – you can hide up to twenty notes inside and wear it through airport scanners without it setting them off. This is hands down the best way to hide your cash.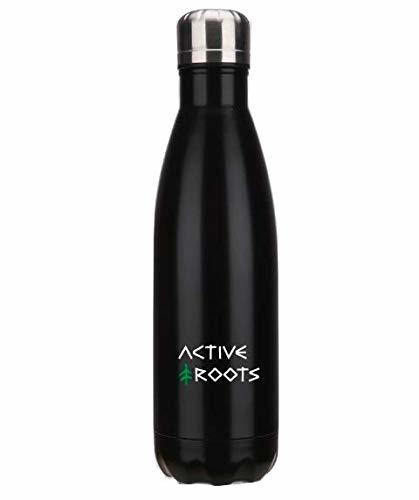 2.Travel Water Bottle: Always travel with a water bottle – it'll save you money and reduce your plastic footprint on our planet. AR bottle are tough, lightweight and maintain the temperature of your beverage – so you can enjoy a cold red bull, or a hot coffee, no matter where you are. For every AR bottle sold, we donate 10% to PlasticOceans.org – an initiative to reduce plastic in our oceans!
3. Microfibre Towel: It's always worth packing a proper towel. Hostel towels are scummy and take forever to dry. Microfibre towels dry quickly, are compact, lightweight and can be used as a blanket or yoga mat if need be.

4. Headtorch: Every backpacker should have a head torch! A decent head torch could save your life. If you want to explore caves, unlit temples, or simply find your way to the bathroom during a blackout, a headtorch is a must. Currently, I'm using the Petzl Actik Core rechargeable headlamp – an awesome piece of kit! Because it's USB chargeable I never have to buy earth polluting batteries.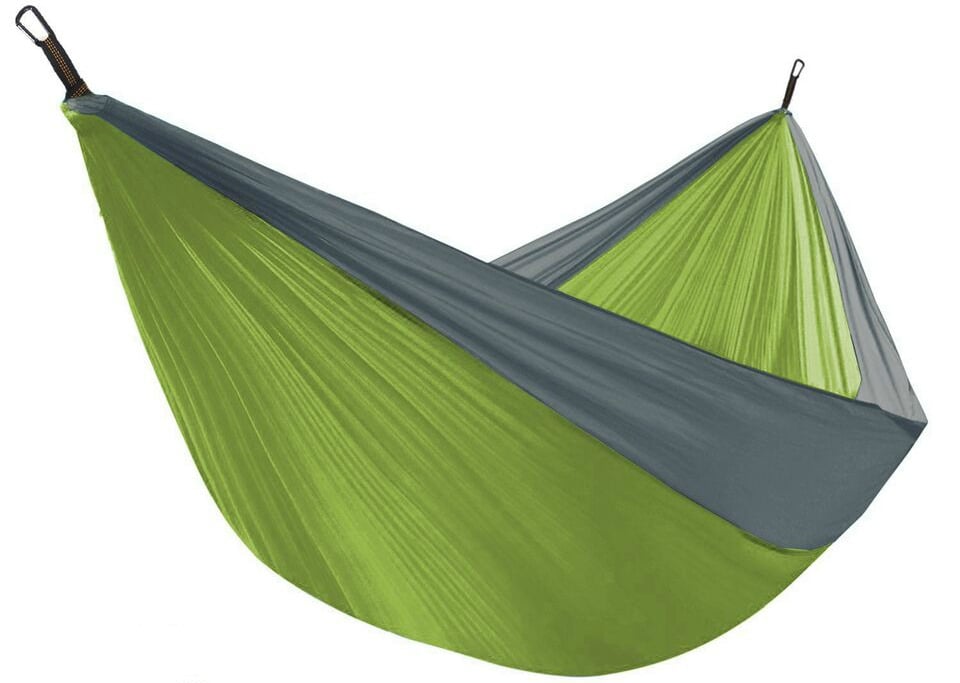 5.Hammock: Taking a tent backpacking is not always practical but hammocks are lightweight, cheap, strong, sexy (chicks dig hammocks) and allow you to pitch up for the night pretty much anywhere. Right now, I'm rocking an Active Roots parachute hammock – it's light, colourful and tough.
6. Toiletry Bag: I always travel with a hanging toiletry bag as it's a super efficient way to organise your bathroom stuff. Well worth having, whether you are hanging it from a tree whilst camping, or a hook in a wall, it helps to have quick access to all your stuff.
Look Awesome, Do Awesome!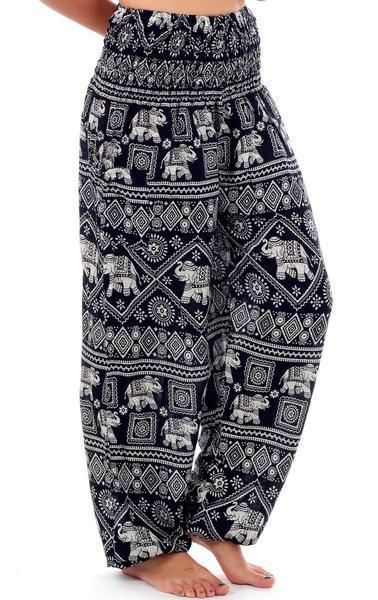 Want to embrace the hippy backpacker style and look? Active Roots hippy trousers are chic, comfortable and perfect for yogis, backpackers and adventurers alike. Help us
support the elephant conservation centre in Laos!
10% of your purchase goes towards saving the Asian elephant population so you can look awesome, feel awesome and do awesome – all at once. Pretty fucking awesome right? Use the code '
TBB10
' for
10% off your order.
Backpacker Accommodation in Namibia
Backpacker Hostels can only be found in Swakopmund, Luderitz, and Windhoek. The hostels had dormitories, shared kitchen, wi-fi and offered many activities.
Camping is the only affordable way to travel through Namibia. Government campsites (NWR) at most national parks start at about NAM$200 pp ($14) per night. Many of the private lodges and guest farms also have campsites, the facilities are good and they are mostly cheaper than the NWR campsites, price varies between $NAM 100-150 ($7-10).
Wild camping is possible; we slept in the car a couple of nights, just parking it in the middle of nowhere.
Private lodges and guest farms are the most common accommodation for tourists in Namibia. Double rooms vary between NAD650 ($50) and NAD2500 ($195) per night. Cost of Airbnb in the cities/towns starts at about NAD300 ($23) for a room and NAD500 ($38) for an apartment.
Check Namibia Hostels Now!
Where to Stay in Namibia

| Location: | Hostel: | Why we like it!? |
| --- | --- | --- |
| Windhoek | Backpacker Unite | Clean facilities, and good atmosphere. |
| Swakopmund | Skeleton Beach Backpackers | Awesome location and fully-equipped kitchen. |
| Walvis Bay | Loubser's B&B | Good location and kind staff. |
The Best Travel Backpack?!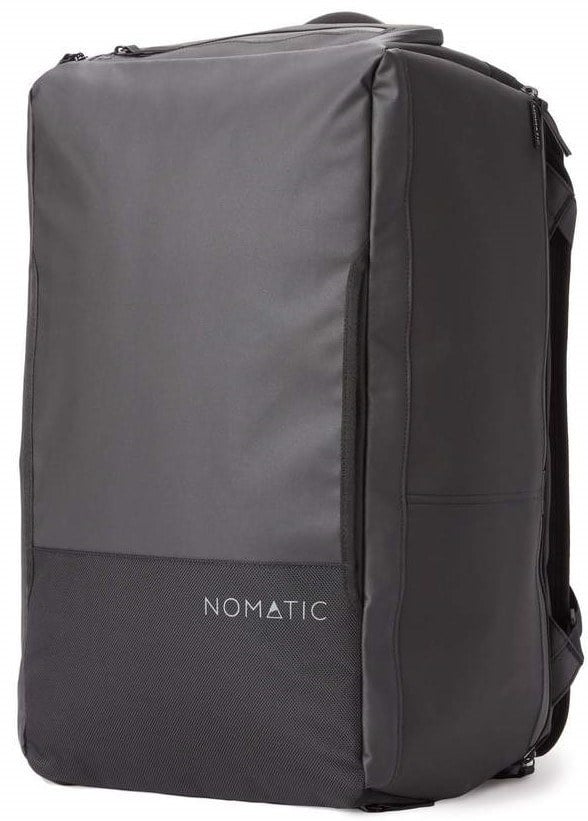 Pssssst! Not picked the perfect travel backpack yet? The Broke Backpacker team has tried out over thirty backpacks this year! Our favourite carry on backpack is the Nomatic Travel Bag.
Read our full review!
Namibia Travel Tips
1. Take a tent and don't drive past the lodges, they often have amazing campsites and are not too expensive. Check out Our Favourite campsites in Namibia and why we loved them!
2. It is a big country if you rent a vehicle take the unlimited mileage option.
3. Be prepared for more than one flat tyre per day, have a good spare wheel and a tyre repair kit.
4. You are going to drive for hours, organise music. There is no radio reception in many areas; we had a cheap FM modulator since CD's skip on the gravel road.
5. Take a small air compressor, so that you can deflate your tyres for driving on sand.
6. Namibia is a safe country but if you're concerned about traveling here, our Namibia safety guide should ease your concerns.
7. Airtime and data are cheap in Namibia, reception is unfortunately not great most of the time. It is handy to have internet access and to be able to phone campsites, lodges etc.
8. The cheapest option for us was to buy a MTC sim card and use the Aweh Gig package.
9. Namibia has great meat, buy wood, blitz (fire lighters) and meat for a real African Braai (barbeque pronounced 'Bry' like dry)
10. Biltong is popular snacks (dry meat), almost like jerky, but made from game
11. You often don't have phone signal so an off-line map is essential the phone app maps.me worked well. We also had a paper map.
12. ioverlander is a very useful offline app that shows accommodation, campsites, reviews and more.
13. Be sure to check to regular check online the Best travelling promos and discounts.
Books to Read about Namibia
Namibia is a surreal, beautiful country, but it really helps to do some reading on this country before visiting it. Below are some of my favorite books set in Namibia (and books set in Africa, in general).
Mama Namibia – It's 1904, and Germany has come to claim Southwest Africa. Surviving on her own in the desert, 12-year-old Jahohora searches for her family while hiding from the German soldiers.
Sands of Silence: On Safari in Namibia – The writer journeyed on safari through Namibia with the Bushmen's tribal territories in the African spring of 1989. This was a nation on the eve on independence, a land scorched by sun and years of bitter war.
We Need New Names – At just ten years old, Darling escapes paramilitary controlled Zimbabwe to live with her aunt in America.
Half of a Yellow Sun – Told through the voices of five vivid characters, this graceful novel is a humorous, heartbreaking, and honest account of the futile struggle to establish an independent republic in southeastern Nigeria in the late 1960s.
Disgrace – Set in post-apartheid South Africa, this book is about a professor whose affair with a student leaves him jobless and friendless. His dramatic downfall symbolizes the chaotic aftermath of the overthrow of apartheid.
Top Tips for Broke Backpackers in Namibia
To keep your spending to an absolute minimum whilst traveling in Namibia I recommend sticking to these basic rules of budget adventuring….
Camp: With plenty of gorgeous natural places to camp, the Namibia is an excellent place to take a tent. Check out this post for a breakdown of the best tents to take backpacking.
Cook your own food: I took a small gas cooker with me to Namibia and cooked a lot of my own meals whilst hitching and camping, I saved quite a bit of cash – check out this post for info on the best backpacking stoves.
Haggle: Haggle as much as you can. You can always get a better price for things especially while in local markets.
Pack your bible: Learn how to travel the world on $10 a day whilst you get your shit sorted, discover the secrets to longterm travel and build an online income. Check it out here.
Pack a travel water bottle and save money every day!
Best Time to Travel to Namibia
It is possible to travel Namibia all year round. It gets very hot in summer from December to March, this is also the rainy season with thunderstorms.
For game viewing, especially in Etosha the dry season from June to October is best. We were in Etosha in February it was raining a lot and we saw thousands of springboks, but not much else. In the dry season, the animals congregate around the waterholes. There is also less foliage to serve as hiding place.
The peak tourist season is between June and October. Namibian school holidays are in July so this time of the year you need to book accommodation well in advance.
June to September it is winter, the temperatures are cooler at around 25-30 ?C making travel more comfortable.
So winter is the best time to travel, but also the most touristy.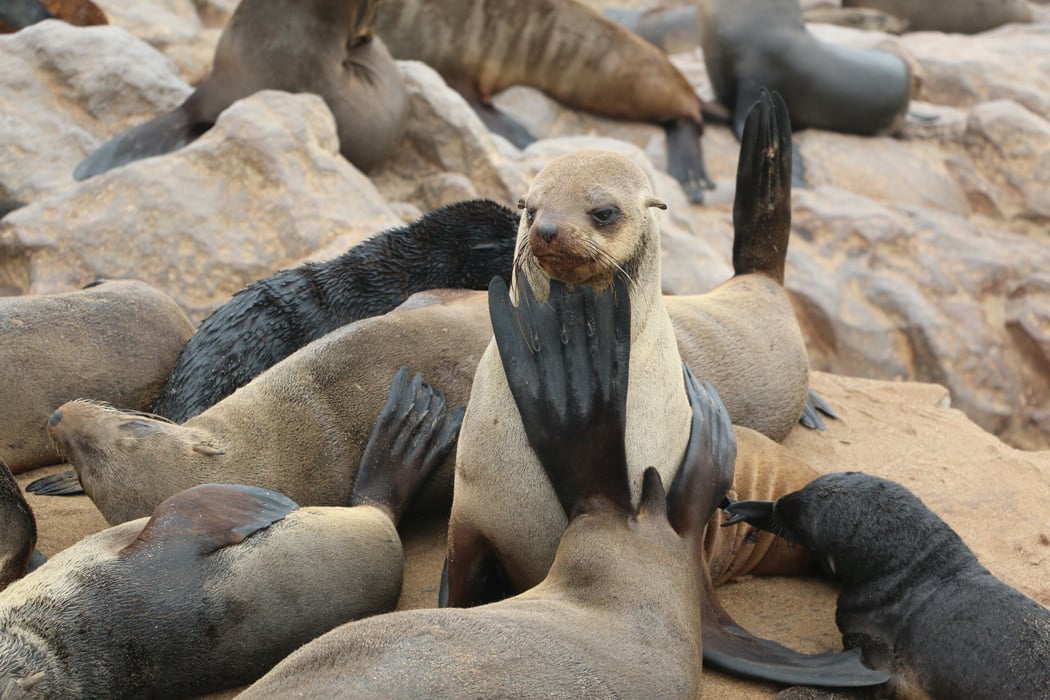 Travel Insurance for Namibia
A wise man once said that if you can't afford travel insurance, you can't really afford to travel – so do consider backpacker insurance sorted before you head off on an adventure! Traveling without insurance would be risky. I highly recommend World Nomads.
I have been using World Nomads for some time now and made a few claims over the years. They're easy to use, offer the widest coverage, and are affordable. Also, this is the only company I know of that lets you buy travel insurance after leaving on a trip.
If there's one insurance company I trust, it's World Nomads. Find out why I recommend World Nomads, check out my World Nomads Insurance review.
Getting an estimate from World Nomads is simple – just click the button or image below, fill out the necessary info, and you're on your way!

Namibia Travel Guide to Getting Around
Transport and accommodation are the two things that can break your budget while backpacking Namibia. It is the 34th largest country in the world, so it is quite big. Attractions are far apart and roads are mostly gravel. Your options for transport are self-drive, travel by bus, or hitchhiking.
Self-drive Road Trip in Namibia
This is the ultimate way to travel Namibia. There are campsites everywhere, just pull in to a campsite, pop up your rooftop tent, light the fire and open a beer! In some of the 'off the beaten track' parks lions and other wildlife are a real danger and sleeping in a rooftop tent on top of your car is the way to go! We camped in a little dome tent, I woke up in the Caprivi Strip one night; a hippo was so close to our tent I could hear it breathing! Another advantage is that you can use your own vehicle to go on safari in the game parks.
To see most of the country a 4×4 is not essential, but it is nicer, safer and more convenient. The main road going through Namibia is tar but only goes through the larger cities. If you want to see the parks, desert and other attractions you will drive hundreds of kilometres on gravel roads. To have some ground clearance for this is nice and you can drive a bit faster without feeling you are losing the chassis
Renting a 4×4 in Namibia is easy and travelling with a 4×4 with rooftop tent is very popular. If full camping gear is included it usually means rooftop tent, table, camp chairs, cooler box, gas stove, sleeping bags and everything else you might need for camping.
Things that will influence the rental price: single or double cab bakkie (truck), accessories, insurance package, limited/unlimited mileage, place of pick up and drop off, RSA normally bit cheaper than Namibia, season: Low season Jan – June, High Nov-Dec, Peak July-Oct
We asked many travellers how much they paid for car rental, NAM$ 700 -800 ($50-60) per day for a single cab with unlimited mileage, camp accessories including rooftop tent, pick up and drop off at the same place and minimum insurance in low season is a good deal.
We suggest purchasing the rental insurance separately with RentalCover.com policy to cover your vehicle against any common damages such as tires, windscreens, theft, and more at a fraction of the price you would pay at the rental desk.
Petrol consumption will be about 8 km per litre in an equipped 4×4.
Travel Namibia by Bus
There are nice AC busses going all the way through Namibia. Traveling by an Intercape bus from Cape Town to Windhoek costs about R700 ($50). The problem with travelling by bus is that it only drives on the main tar road running through the country. It thus won't get you to most of the remote areas, which is the main reason for visiting Namibia!
It is easy to travel to many surrounding countries by bus. In Windhoek, we met a couple of backpackers and volunteers that rented a vehicle together for a couple of days. It is thus possible to stay in a backpacker's here and try to hook up with other travellers. For this option, you cannot have limited time. You can also travel by bus to Swakopmund, there are many tours that you can do from here.
Hitchhiking in Namibia
Hitchhiking you will obviously have the freedom to get anywhere, but I am sure you can get stuck in some pretty remote areas in the desert. Even though traveling through Namibia is a lot safer than backpacking South Africa, seeing a hitchhiking tourist is not common.
Namibians are a friendly bunch and if you get a ride from a local farmer there is a good chance that he will offer you a place to stay or buy you lunch! Truck drivers also often pick up hitchhikers, but they drive mostly on main roads. There are many European tourists in rental vehicles going all over the place, unfortunately, most of the time they are quite full.
We wrote an ebook travel guide for Namibia. It is available to download for free from any of our Namibia articles, you can find them HERE.
Make Money Online Whilst Backpacking Namibia
Traveling in Namibia long-term? Keen to make some cash when you are not exploring?
Teaching English online is a great way to earn a consistent income—from anywhere in the world with a good internet connection. Depending on your qualifications (or your motivation to obtain qualifications like a TEFL certificate) you can teach English remotely from your laptop, save some cash for your next adventure, and make a positive impact on the world by improving another person's language skills! It's a win-win! Check out this detailed article for everything you need to know to start teaching English online.
In addition to giving you the qualifications to teach English online, TEFL courses open up a huge range of opportunities and you can find teaching work all over the world. To find out more about TEFL courses and how you can teach English around the world, read my in-depth report on teaching English abroad.
Broke Backpacker readers get a 35% discount on TEFL courses with MyTEFL (simply enter the code BACKPKR), to find out more, please read my in-depth report on teaching English abroad.
Whether you are keen to teach English online or looking to take your teaching game a step further by finding a job teaching English in a foreign country, getting your TEFL certificate is absolutely a step in the right direction.
Being a Responsible Backpacker in Namibia
Reduce your plastic footprint: Perhaps the best thing you can do for our planet is to make sure you do NOT add to the plastic problem all over the world. Don't buy one-use water bottles, the plastic ends up in landfill or in the ocean. Instead, pack a tough travel water bottle.
Go and watch A Plastic Ocean on Netflix – it'll change how you view the plastic problem in the world; you need to understand what we are up against. If you think it doesn't matter, get off my fucking site.
Don't pick up single use plastic bags, you're a backpacker – take your daypack if you need to go to the shop or run errands.
Bear in mind, that many animal products in countries you travel through will not be ethically farmed and won't be of the highest quality. I'm a carnivore but when I'm on the road, I only eat chicken. Mass-farming of cows etc leads to the rainforest being cut down – which is obviously a huge problem.
Recently, my gear-venture, Active Roots has started to sell water bottles. For every Active Roots water bottle sold, we donate 10% to PlasticOceans.org – an awesome initiative aimed at educating people on the risk of single use plastic and helping to clean up our oceans. Help save the planet, whether you take an Active Roots bottle or not – TAKE RESPONSIBILITY for your plastic footprint, don't be a dick.
Need more guidance? – Check out our post on how to be a responsible backpacker.
Backpacking Namibia can be one hell of a party at times given the right circumstance. Take it from me, it can be easy to get carried away. It is important to keep in mind that you are an ambassador for your country, which is awesome. We can make a positive impact on people when we travel and get rid of any ugly stereotypes that may be associated with your country.
If you visit indigenous villages or small communities in the rural areas always ask before taking photos. The people who live in these villages are not exhibits in a museum. They are normal folks just living their lives. Always show them the complete respect that they deserve.
When buying a local craft, do not haggle so low that the price is unfair to the person who spent countless hours crafting it. Pay people what they are worth and contribute to the local economies as much as possible.
I know it can be hard, but do your best to use the least amount of plastic water bottles that you can. Refill the ones that you do buy! Use a Grayl Geopress. Refill at your hostel! There are plenty of ways to reduce plastic!!!
Backpacking Namibia or any region for that matter often illuminates some of the great socio-economic inequalities of the world. Never take it for granted that you are healthy and financially able to go traveling. Show the world around you some gratitude and help to make a positive impact on it. Most of all have the time of your life and spread the love!
Want to learn how to travel the world on $10 a day? Check out the Broke Backpacker's Bible for FREE!
Yay for transparency! Some of the links in this post are affiliate links. This means that if you book your accommodation, buy a book or sort your insurance, I'll earn a small commission at no extra cost to you. I only link to stuff I've actually used and never endorse crap. Your support helps me keep the site going.
---
Need More Inspiration?
Backpacking Morocco Travel Guide
The Best Camping Hammocks to Take Backpacking
Epic Camping Gifts Ideas for Hikers and Adventurers
Backpacking Tanzania Travel Guide
Is Madagascar Safe?
Like this post? PIN ME!!!